The textile industry has recently been the pride of the Slovenian economy. The bronze statue of a character of a textile worker was once stood in front of the entrance to one of the largest textile companies in Slovenia. It was in a stylized national costume, probably designing the sculptor because the wife of the owner of Hutter (see: Hutter) With his work, he far reached out of performances about a cruel industrialist, impressed with national costumes. The statue was supposed to be unknown where to disappear when they built a shopping center, which was built in the 1930s built a halo of spinning II, which served as an example of industrial architecture from the outside and from the inside. How a painful parable of the collapse of the Maribor textile industry and not just it! "Source: Museum of Contemporary History Maribor.
Through spatial photos, you can see the "window in the past" ... Only people, workers are missing… Where are they?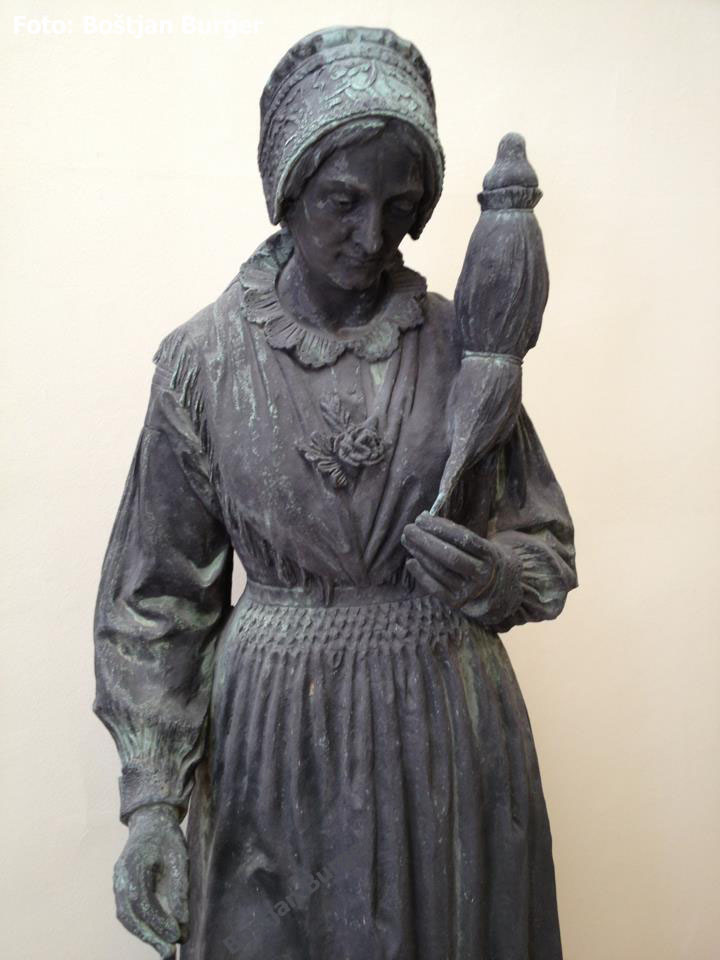 Josip Hutter, born in Dolnja Briga near Kočevje in 1889 is known, mainly indirectly after the residential complex built in Maribor shortly before World War II. In addition to the "Hutter block", Josip Hutter built a workers' colony on Pobrežje and also in 1929, during the economic recession, a well -known Pohorje holiday villa, which was one of the most modern at the time, ... even with its own electricity production. Entrepreneurial veins also highly developed social responsibility for people who worked in his company and, above all, a great interest in modernizing work processes. In 1929, Hutter was the founder and co -owner of the Maribor Hutter textile factory (see MTT). Many of the new features of "those times" have worked to this day ... Most or everything after the Second World War confiscated the "People's Peace", the authorities who turned the merit of development as a "candy" in the cellophane and "sold" them forward. . People's authority, meanwhile, became the power of capital and the moment of "freezing in time" came, people left, the industry is gone, the premises remained ... tomorrow it will be gone ...