Twelve kilometers northeastern from Postojna is situated Predjamski grad (The Jama Castle). It is one of the most visited castles in Slovenia. Castle was built-up into the overhanging rock and vista to that combination of a nature and man work is really great. Walk through the castle halls is a unique event. Very realistic man size dummies are presenting ancient life of the castle. There is also a museum collection and ancient armory. Below the castle is "Jama pod Predjamskim gradom" (Cave under the Castle) where use to be horse studs. The castle was first mentioned in 1274.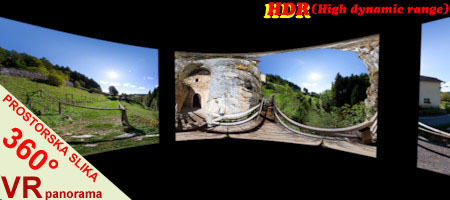 Below the 120 m high rock is a sinkhole of Lokve brook which flows into large cave system.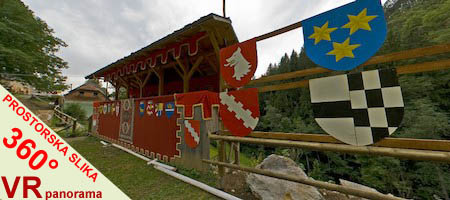 Annual Erazmus Knight's Tournament festival at the picturesque Predjamski Castle, near Postojna offer visitors a window into the past in the Middle Ages - in 16th century through jousting and sword fighting competitions. There is a medieval market and other events featuring people in period dress, as well as period food, song and dance.
Knights, swordsmen and archers show their skills on the field of Combat. The 'star' and the historic character are knight Erasmus who was the famous inhabitant of the castle and his friend Andreas Baumkircher who protected Vienna from the Turks in that time. Throughout the day people are dressed in the costumes of the 16th century.